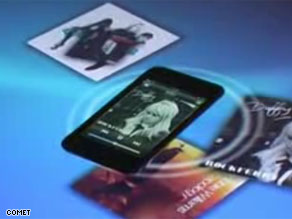 Here's an interesting article from CNN's digitalbiz on the Semantic Web. The Semantic Web aims at using descriptive language to better identify & classify information on the web so that computers and computer networks can do more with the vast amount of information. This will open up new doors in search, artificial intelligence, and more...
Read the full article
here
, exciting stuff!
Sincerely,
-Aaron
Aaron M. Soto
Partner / Consultant
DezTech Consulting LLC, since 1998
Move Your Business FORWARD!